News
Sunset families, the packets for ordering school pictures are being sent home with your student. Please return the order form, along with payment, to Sunset School by...
Find out what's happening at Sunset School in October, here is the Sunset October newsletter!https://5il.co/lofw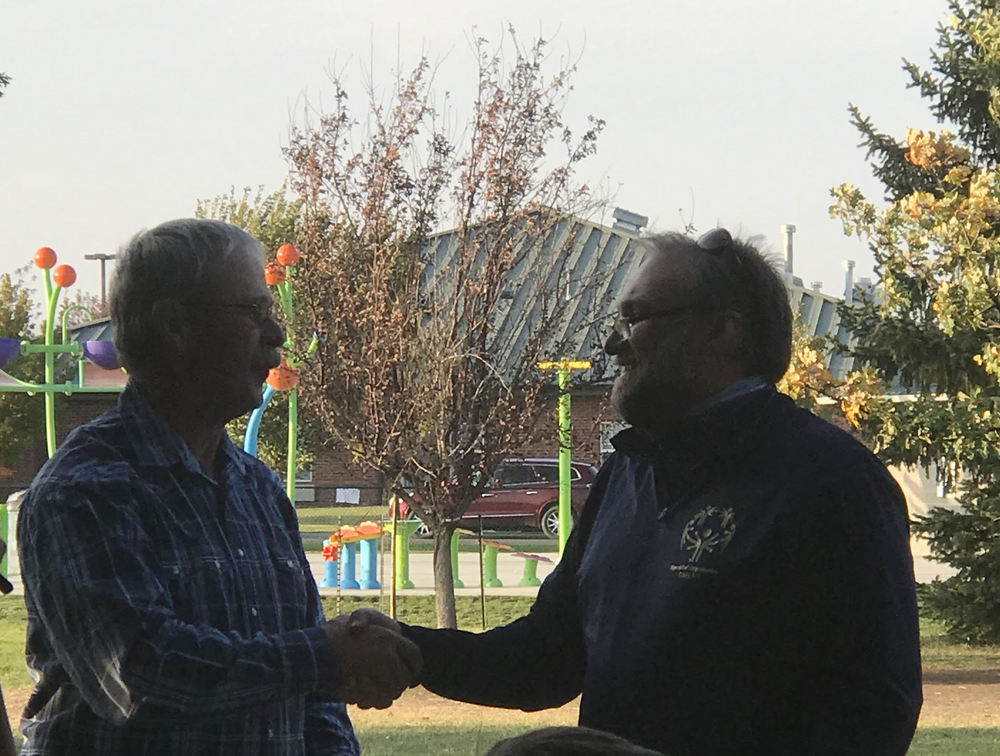 Sunset School's own Josh Lucas received an award for his service in Special Olympics! Mr. Lucas's association with Special Olympics extends back more than 20 years to his...
SEE ALL NEWS
LIVE FEED

Sunset School
7 days ago
Sunset parents, PLEASE remember to send your student to school with a mask everyday! Maybe even put a few in their backpack as backups. We need our students to wear masks to help us stay in school.
view image

Sunset School
11 days ago
National Character Counts Week is this week! Please help us celebrate kids of character by participating in wearing the six Pillar Character colors this week!
view image

Sunset School
11 days ago
Sunset families, please join us Tuesday, October 27, from 5:30-6:30 p.m. for our Title One Bingo for Books! Flyers about the event, including RSVP returns, were sent home. Hope to see everyone there!
view image

Sunset School
16 days ago
It's been many months in the making, but we have a winning design in our Sunset Student Council t-shirt design contest and we are ready to order t-shirts! Order forms are being sent home with your students, but they can also be accessed from the website and Facebook page. T-shirt orders are due by Friday, October 23rd.
https://5il.co/m47g

Sunset School
16 days ago
Sunset Student Council has chosen to honor our veterans this year by fundraising for the Bighorn Basin Honor Quilts project. The October fundraiser, Coins for Quilts, will raise money for quilting supplies.

The Bighorn Basin Honor Quilts is a project from Families on the Frontlines in partnership with The Paintbrush Piecers and Trinity Lutheran Quilters. The project began 6 years ago to honor our local military veterans with the gift of a handcrafted quilt. Each quilt takes approximately a month and a half to complete, with all labor donated. The material per quilt, including fabric, thread and batting is valued around $200, but the heartfelt gift itself is priceless. Over the past 6 years, approximately 183 quilts were completed and presented to veterans all over the Bighorn Basin. If you know of a veteran who would benefit from the gift of an Honor Quilt, please contact Debbie Vold with Families on the Frontlines at 272-4294.
Sunset Student Council ask that during the remainder of October students bring any extra change to their classrooms starting on Friday, October 16, 2020, and put it in the jar for their class. The class with the most money by Thursday, October 29, 2020, will be given a pizza party from Sunset Student Council. We appreciate all your help and support! We look forward to the competition!
SEE ALL POSTS