Good Afternoon Park #6 Families! The district is experiencing a network issue with our internet. Due to this, our telephone systems are temporarily down. We are working on this issue.

Eastside families, Reminder that there is no school Monday, January 18, for Equality Day!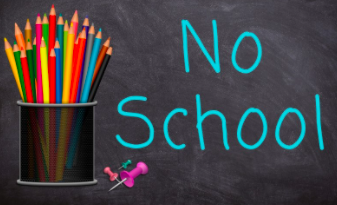 CDC Recommendations for Quarantine The CDC's current recommendation is to quarantine for 14 days. This is the gold standard as it allows for close to 0% chance of spreading the infection post-quarantine. Based on new evidence and understanding of Covid-19, there are a few more options that would provide for a somewhat shortened quarantine period: A person may leave quarantine after 7 days IF they have a negative PCR test and IF they have had no symptoms the entire duration of their quarantine period. Test must be taken on the fifth day of quarantine or later, using Vault at home tests ordered from the state (these are free for Wyoming residents). (
https://health.wyo.gov/publichealth/infectious-disease-epidemiology-unit/disease/novel-coronavirus/covid-19-at-home-testing/
) Person must not display any symptoms on any day of quarantine A person may leave quarantine after 10 days if they have no symptoms for the entire duration of their quarantine. *** If a person meets the criteria to leave quarantine "early", after day 7 or 10, they must continue to monitor for symptoms and remain asymptomatic through day 14. The CDC also states they must wear a mask in public through day 14 as well.

From Superintendent Monteith ~ First Positive COVID-19 Case As expected, we had our first positive case of COVID-19. Our partners at Public Health contacted the school immediately and followed up with contact tracing. Within a few hours it was determined that no other students or staff would be required to quarantine. Our implementation of mask wearing and social distancing is working! Thank you to our partners in Public Health! Thank you to students, staff and parents for your support in adhering to our plan! Because of your efforts our schools will stay open!!

Don't forget that our Open House is today! Please come by last name: A-D 2:00-3:00 E-J 3:00-4:00 K-Q 4:00-5:00 R-Z 5:00-6:00 Kindergarteners- come at your assigned time for screenings. Remember to bring your face coverings! We'll see you soon!

Eastside Families, Please see the attached letter and Reopening plan. Our plan was developed in conjunction with the PCSD 6 Smart Start Plan following guidance from Park County Public Health. We look forward to seeing everyone soon. Smart Start Letter
https://5il.co/jw9v
Reopening Plan
https://5il.co/jw9w

Eastside Families, Some Updates as we prepare for the school year: 1) The start date for students has been changed from August 25 to August 31. As we get closer to that date we'll send out information regarding an Open House type event for students and families to come check in and drop off supplies. 2) School supply lists can be found at our website.
https://www.park6.org/o/eastside/browse/93008
3) If you have not already done so, be sure to download the Cody Public Schools-Park 6 app from the App Store. This will be a major tool in our communication moving forward. We look forward to seeing everyone soon. Stay well and stay cool.

Reminder that today's meal pick up will be from 11:00-12:30 at Mentock Park.

Block Party! Good Job Eastside students, parents, teachers and staff! We did it!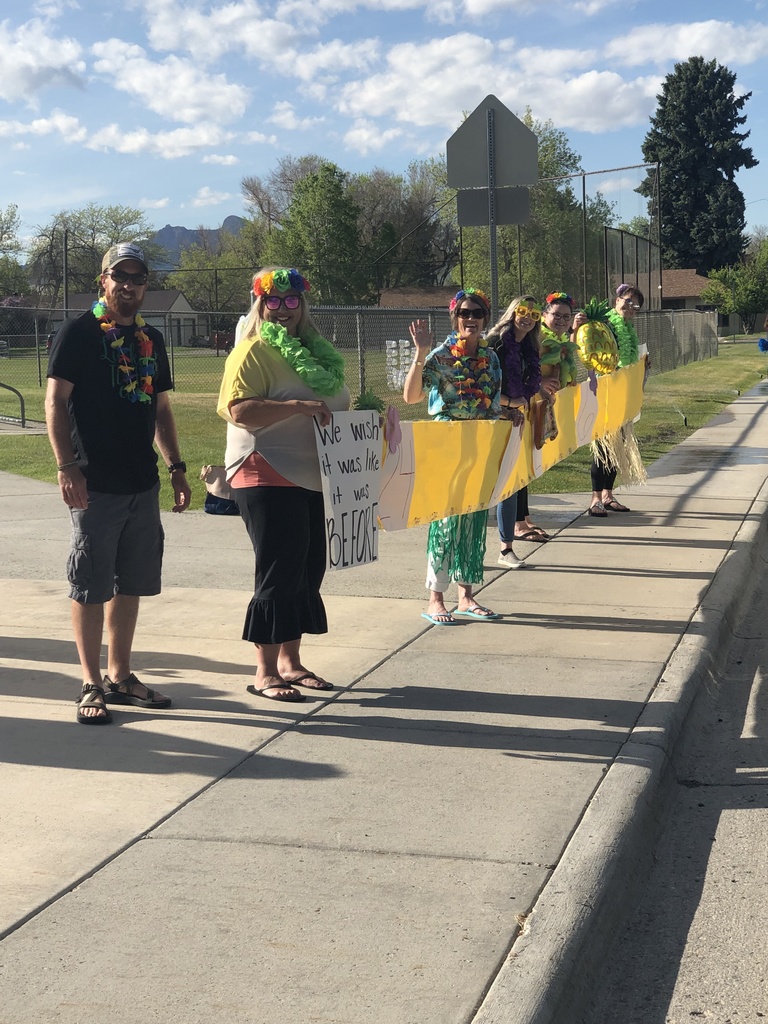 Our first Block Party was a bittersweet event. We were so happy to see everyone but sad we can't see everyone everyday. Keep SOARing Eastside!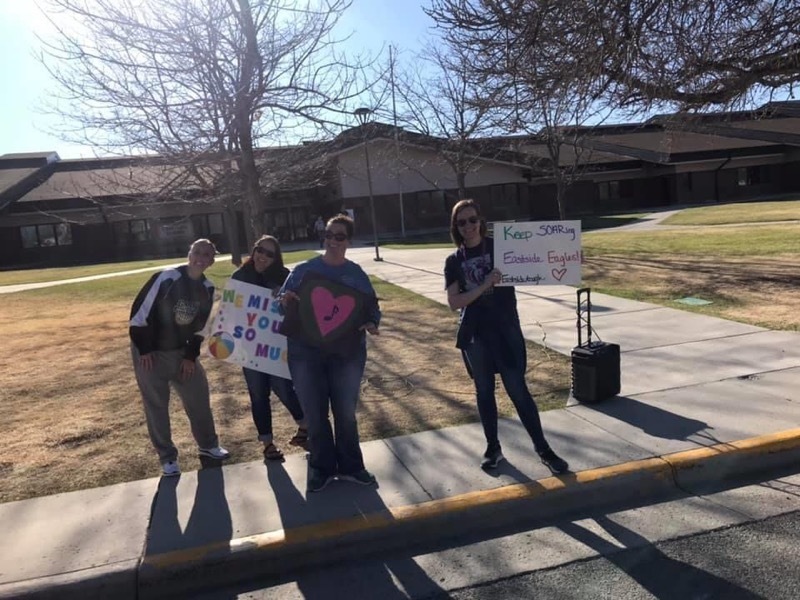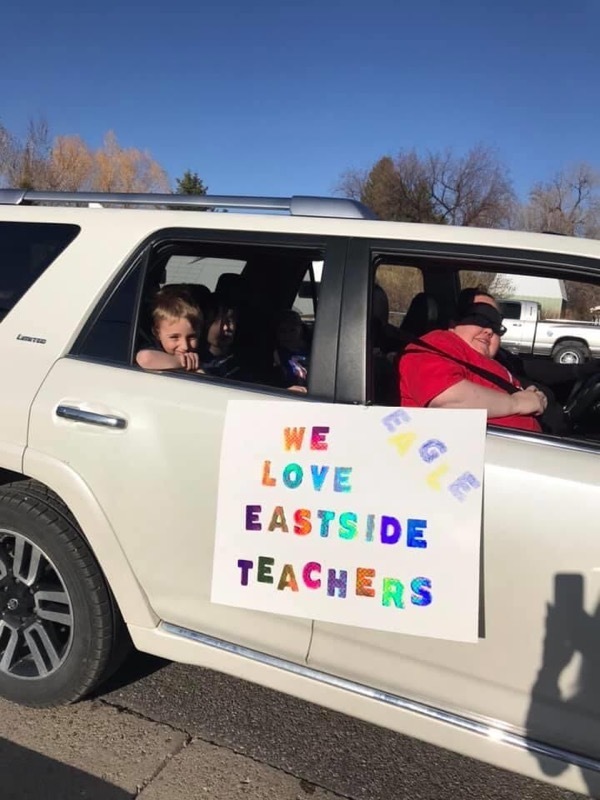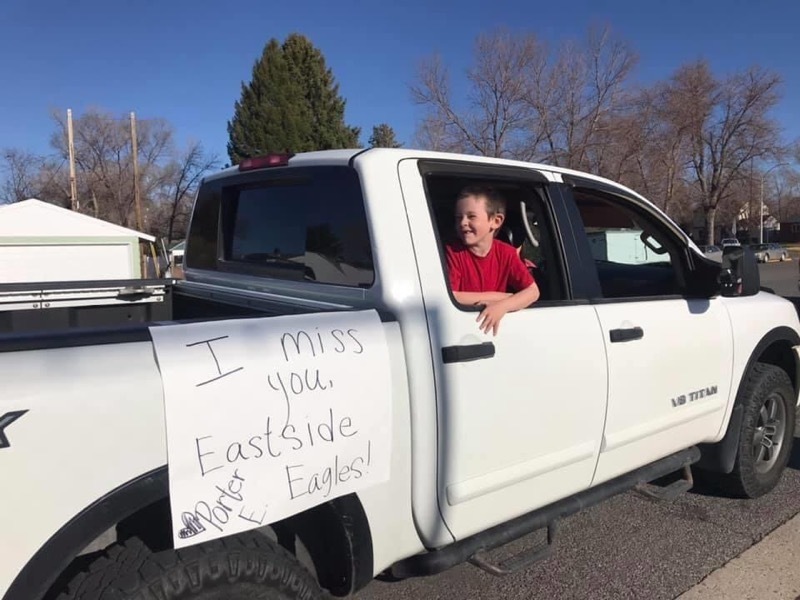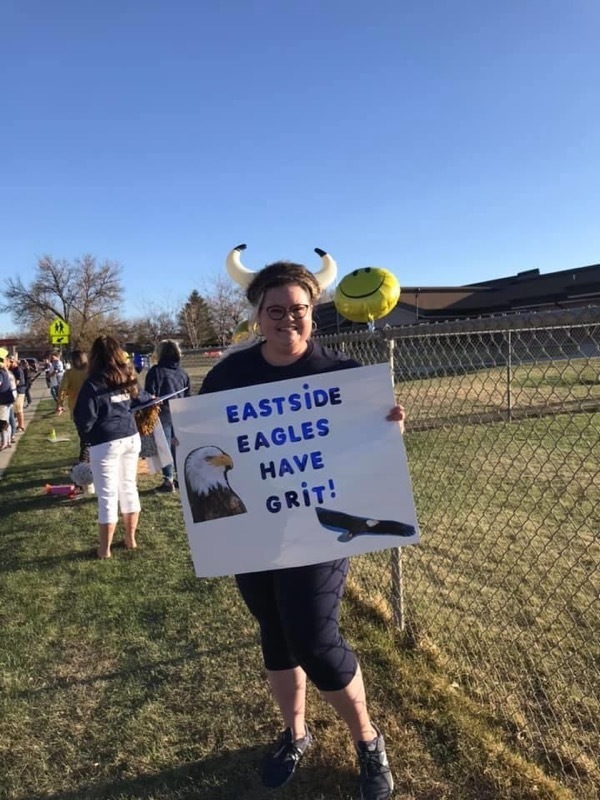 Reminder: Today (5/18) is a free meal pick up day from 11:00-12:30 at Cody High School, Sunset Elementary School, and Mentock Park.

Handing out Fruit and Vegetables
Handing out distant learning packets for students to our Eastside families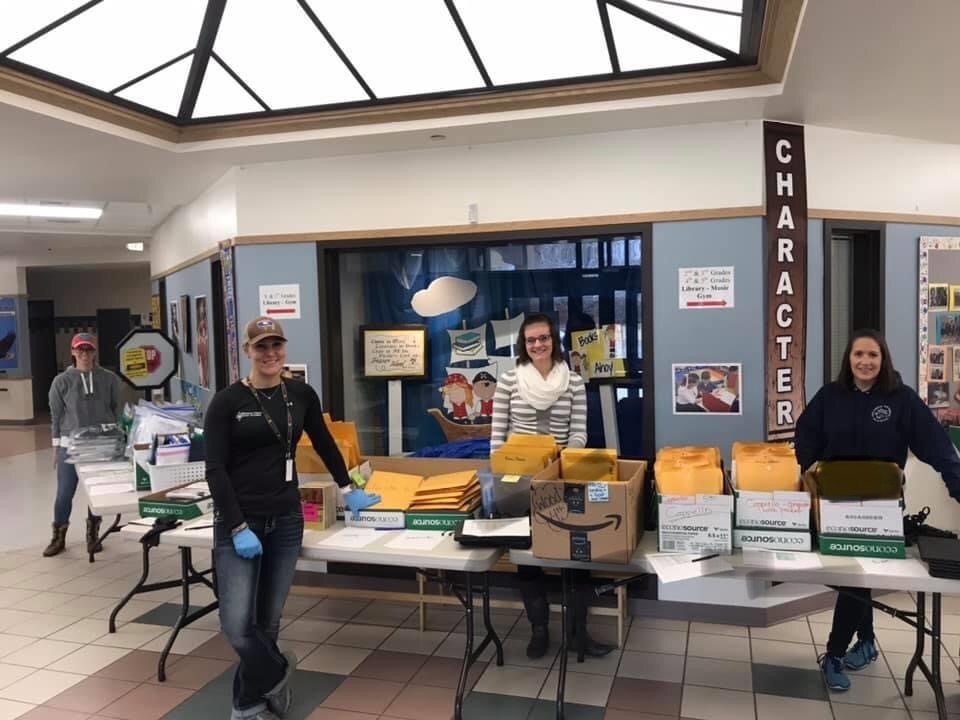 Thank you Sleeping Giant! -Thank you to all Sleeping Giant staff for making our ski day awesome! So many people helped so many kids on the slopes. We'll never forget it!
Celebrating Acts of Kindness Week