Save the Date- Classroom group pictures will be Tuesday, March 28th. Order forms will be sent home this week, please return them to the school with payment.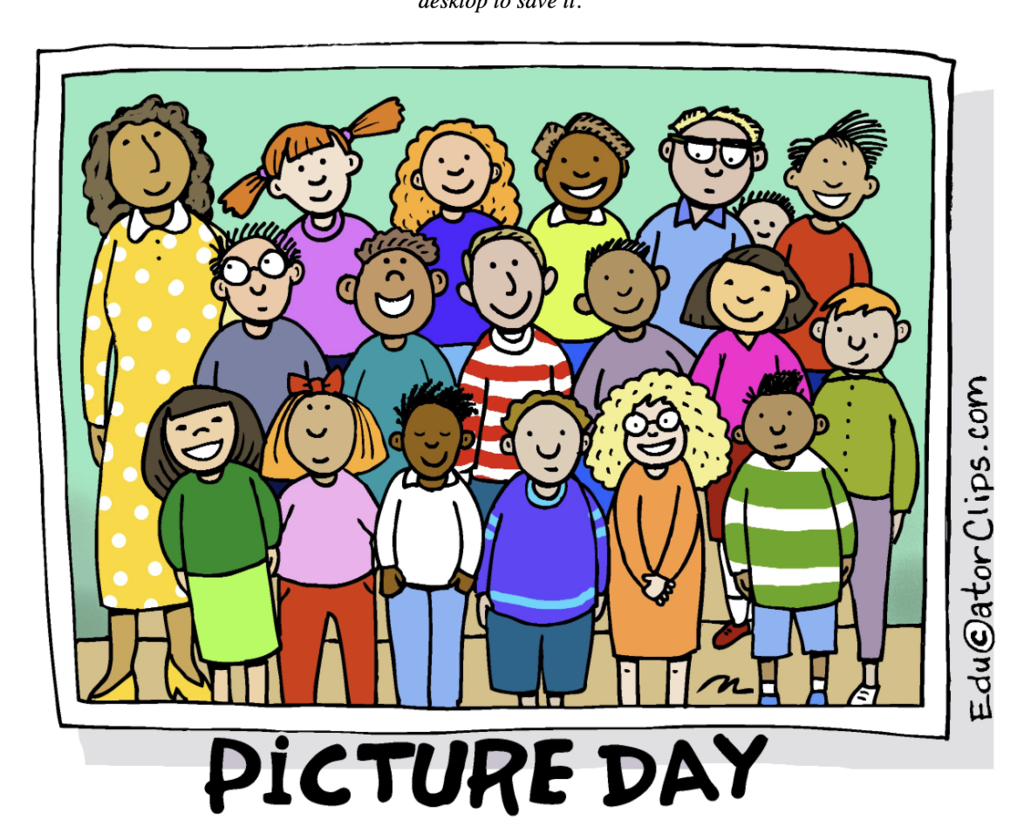 Our School Board Trustees would love to have coffee with you in March, April, and May! Please join Jessica Case and Stefanie Bell at The Station on March 28 at 10:00 a.m.

Eastside scholars had a very special guest reader on Friday to help celebrate Dr. Seuss and Read Across America. Thank you Mr. Orndorff!

Congratulations to the GRIT winners for the month of February!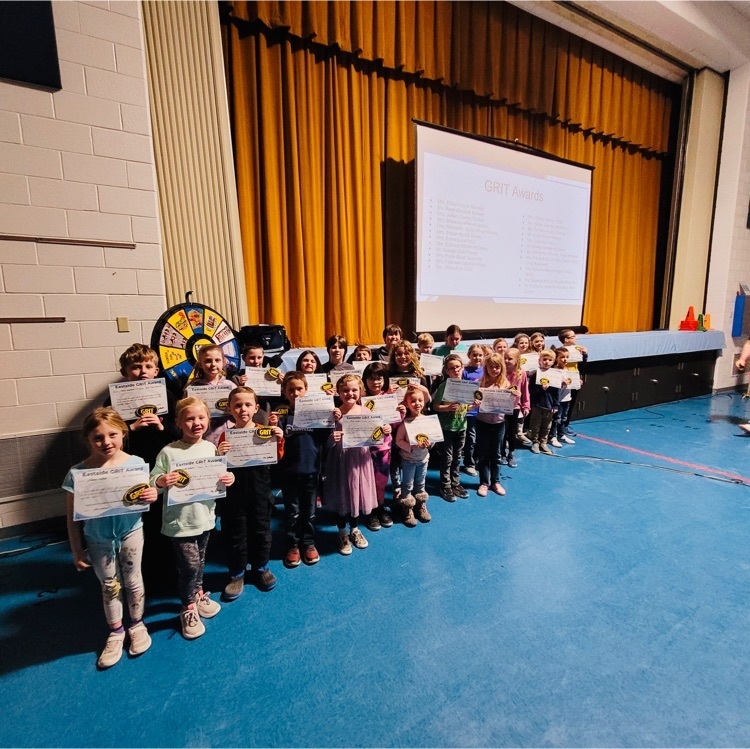 Here's another after-school option for 3rd-5th graders starting 3/9: Would you like to learn how to play chess? Call the office to sign up. 587-4275.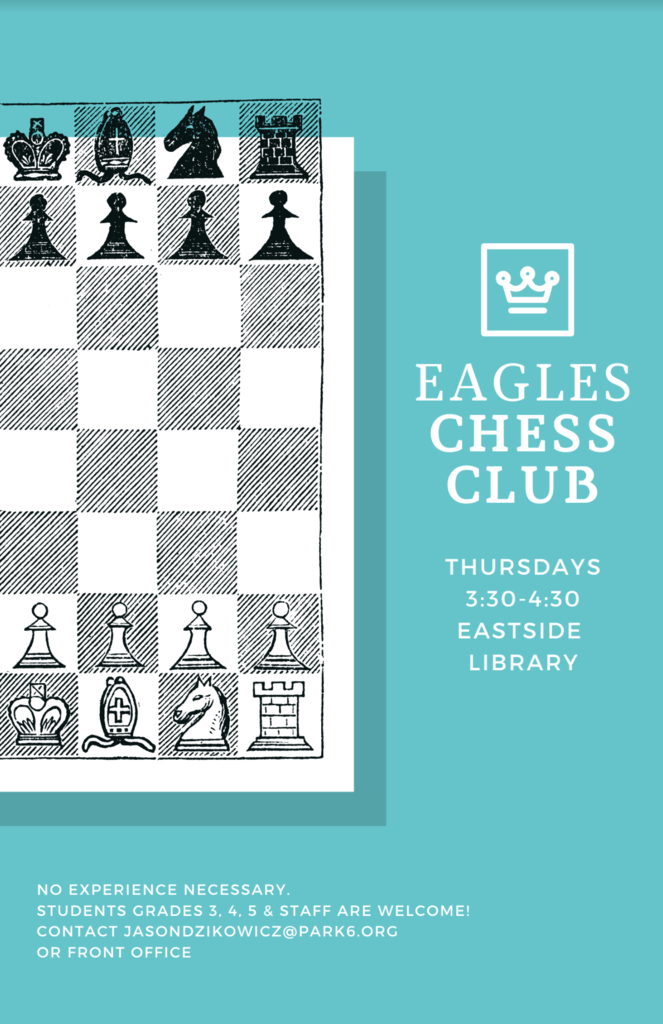 We have our Parent Focus Group meeting this Friday at 8:00am in the library.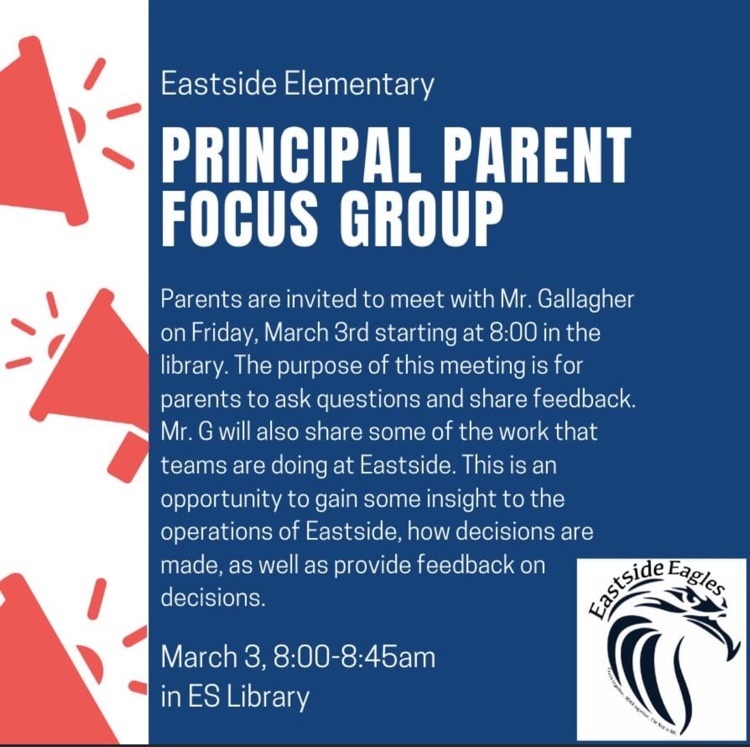 Congratulations to our recent Preferral recipients! Learn Together, SOAR Together, the Key is Me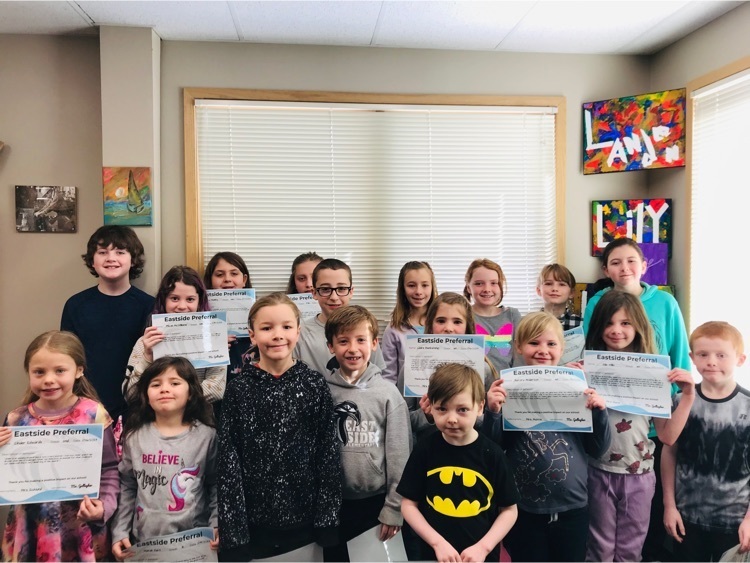 After-school Makerspace classes for March. Call the office (587-4275) if you'd like to sign up your student! First Come, First Served.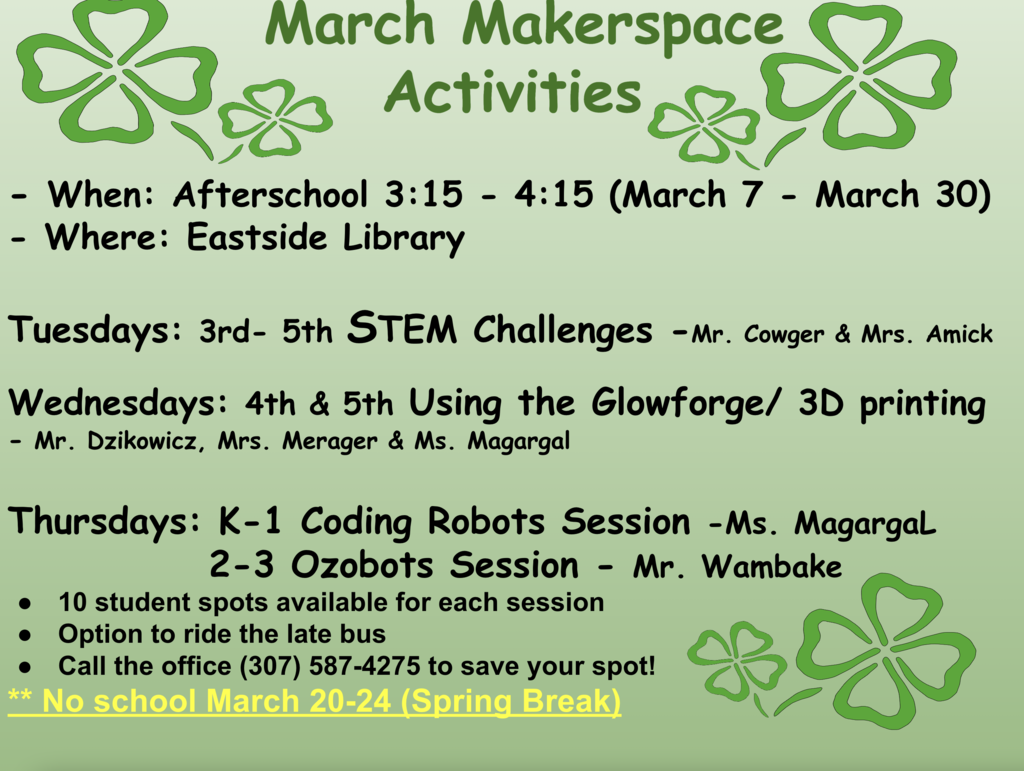 Our next PTK meeting is Thursday, March 2!
Bingo for Books Family Night!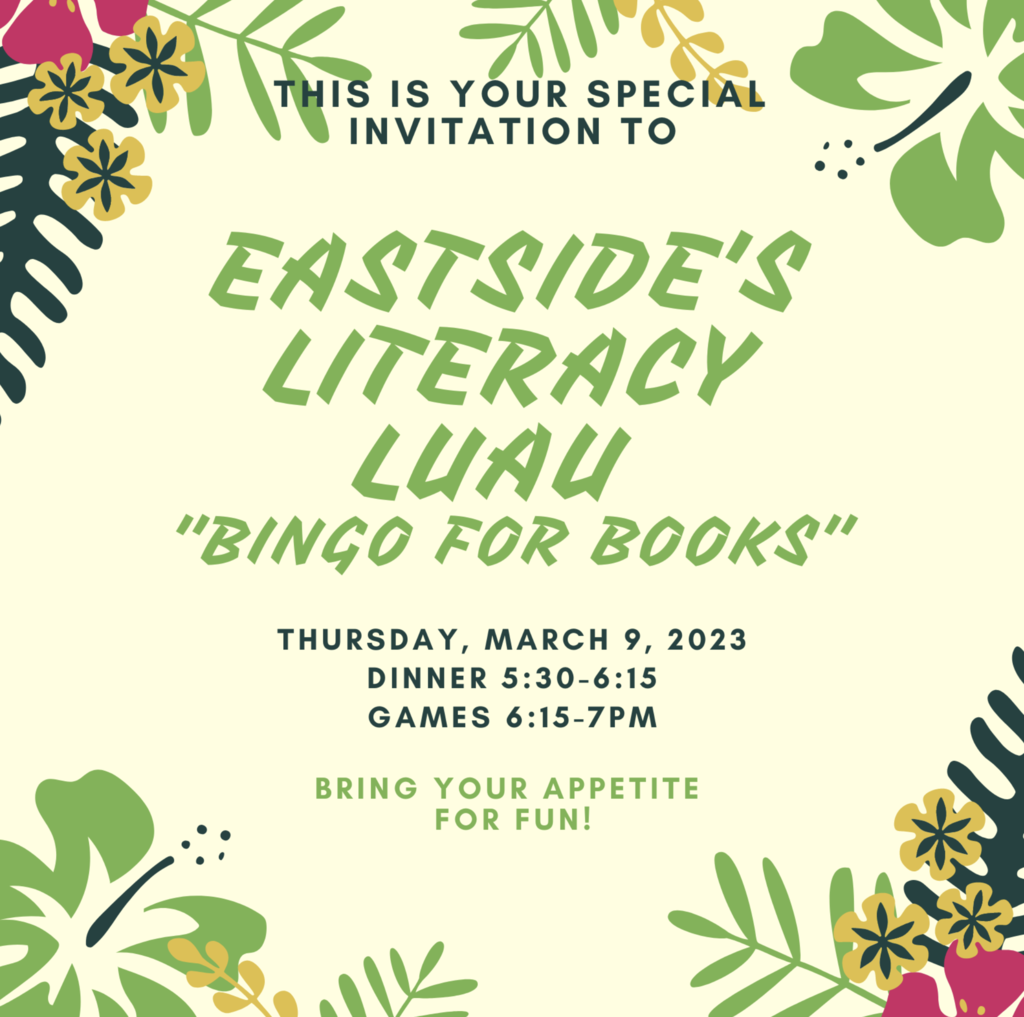 PCSD 6 Families, We are planning on a regular start for tomorrow, Thursday, February 23rd. We will be on a regular schedule for bus routes and school start times. We will continue to monitor the weather working with WYDOT, County Bridge & Road, City of Cody and local Law Enforcement. If there is a change, we will update you.

PCSD 6 Families, we understand some of you live in areas that have received a greater impact from this storm. Please use your discretion in getting your child to school. If you are unable to make it to the bus stop or a main road that has been plowed please contact the school and your child will be excused.

PCSD 6 bus riders will be picked up two hours later than their normal pick-up time. Weather permitting buses will adhere as closely as possible to their regular routes. If a route is changed the transportation department will contact parents.

PCSD 6 will have a two hour delayed start on Wednesday, February 22, 2023. Schools will be open by 9:30 a.m. We are continuing to monitor the weather, updates will be sent as needed.


Our 4th and 5th graders started today with a visit from local author Linda Cross! Each student received a free copy of her recent book Lucky the Cow!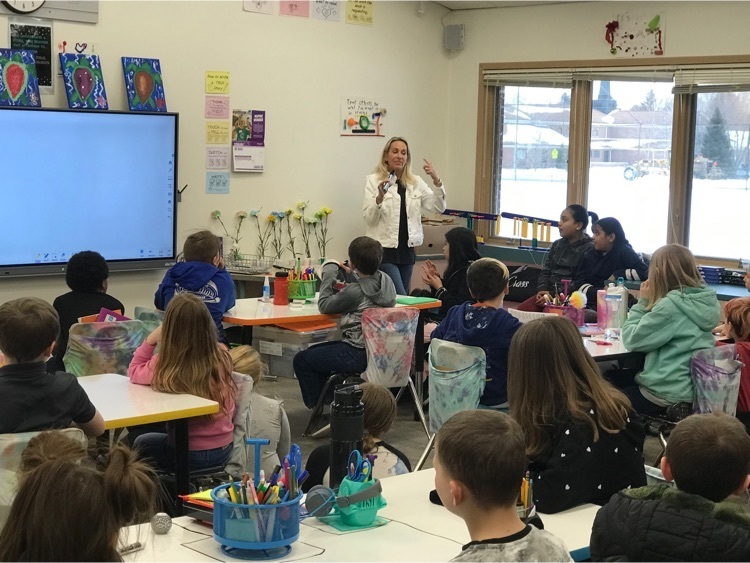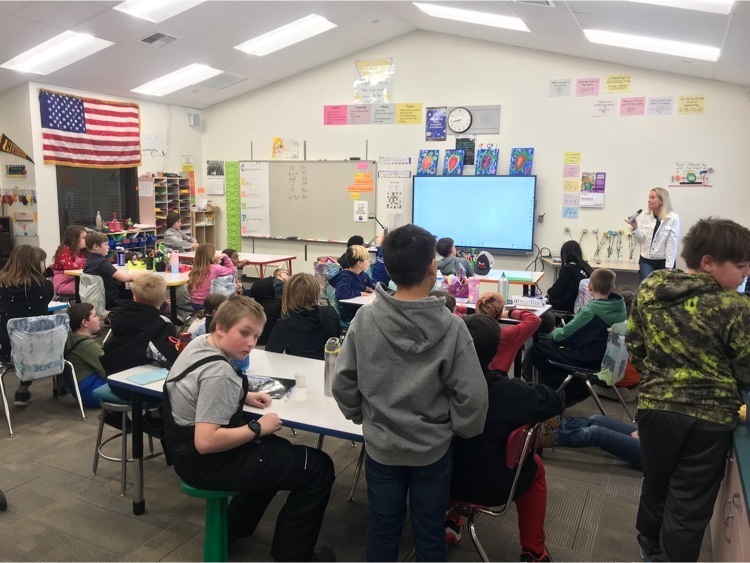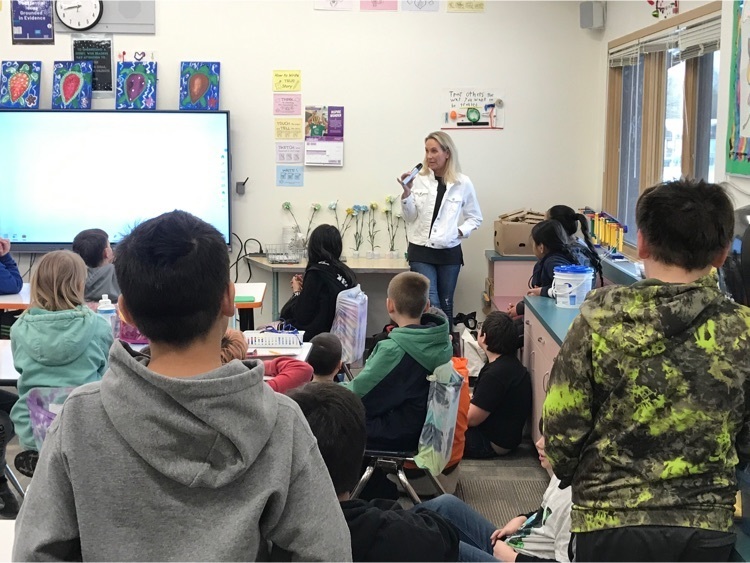 Mark your calendars. The next Principal Parent Focus Group Meeting is Friday, March 3rd at 8am in the ES library.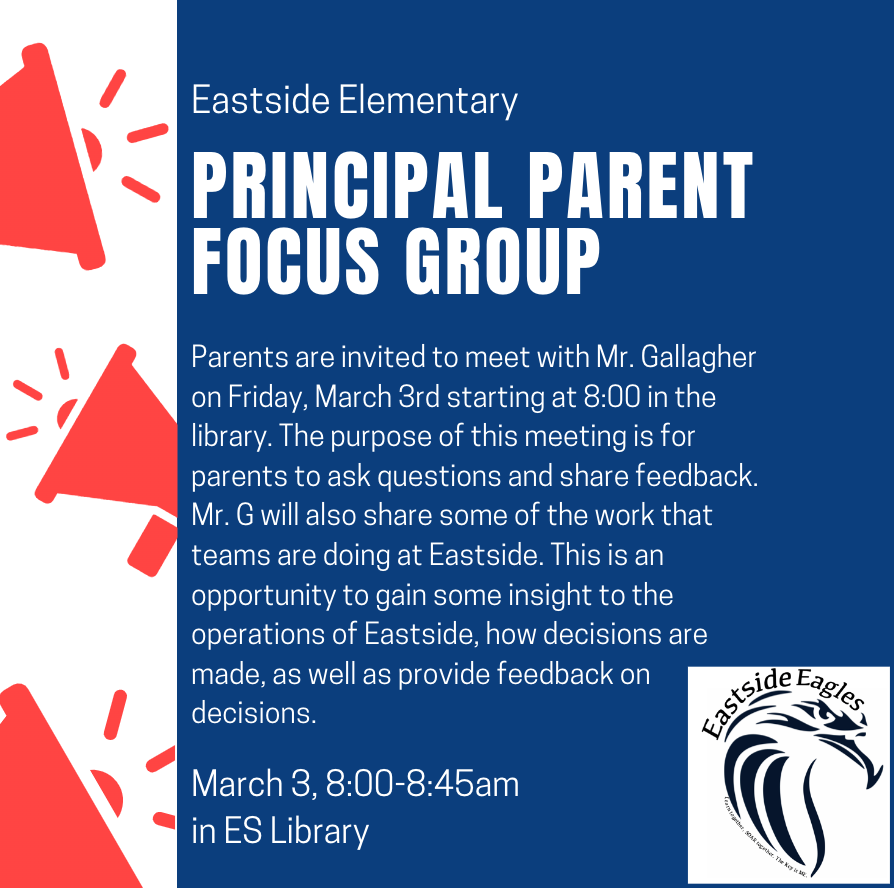 Engineering 3D Heart Candy Structures…Conversation Heart Building Challenge ♥️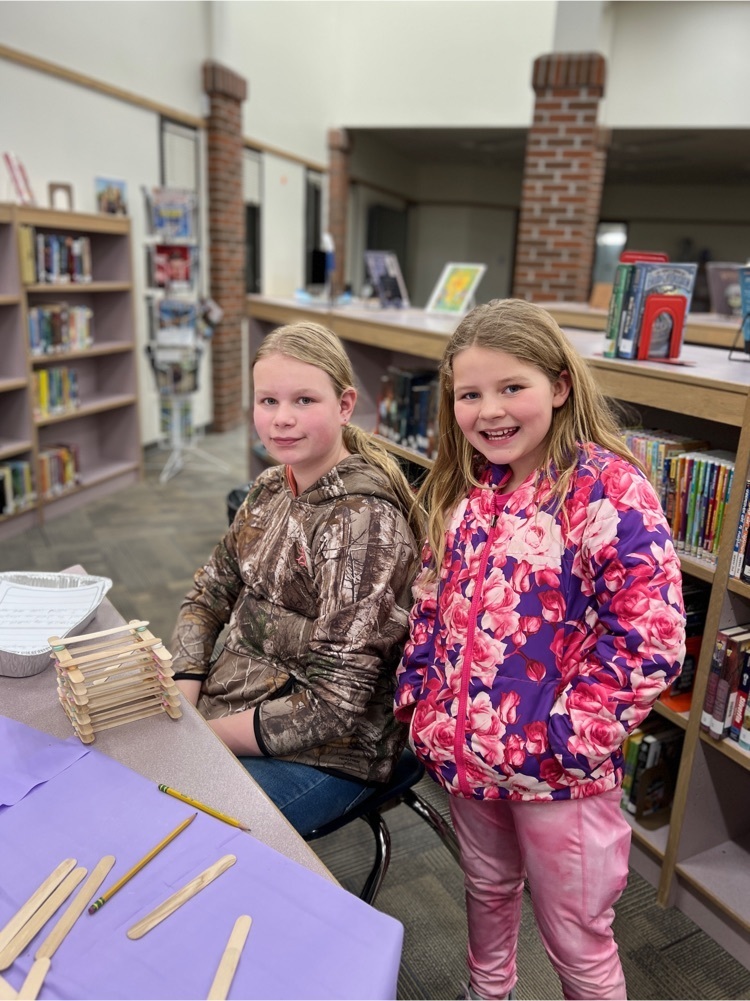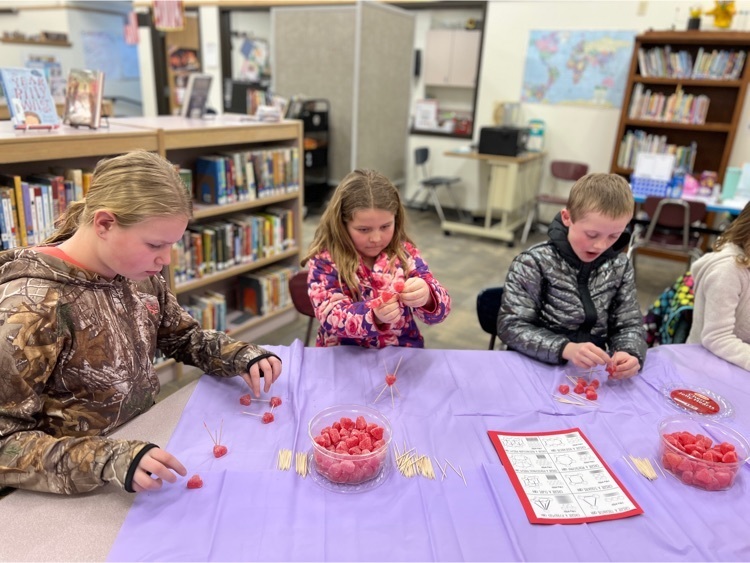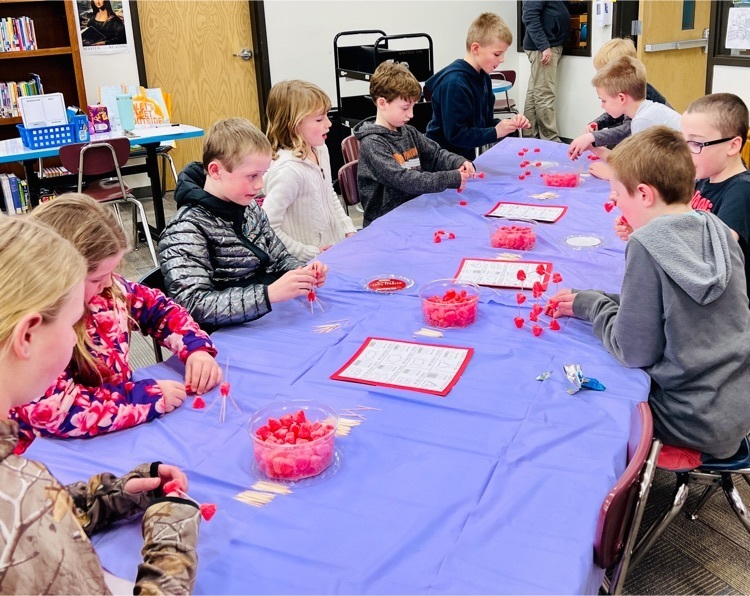 Our first session of canvas painting was a success! Thank you to Mrs. Dzikowicz and Mrs. Merager for supporting our Eastside artists.