Kindergarten, 5th Grade, and Honor Choir will be having their Music performance on Monday, December 12th at 6pm at the Eastside Gym! (1st-4th grades will have theirs later in the year.)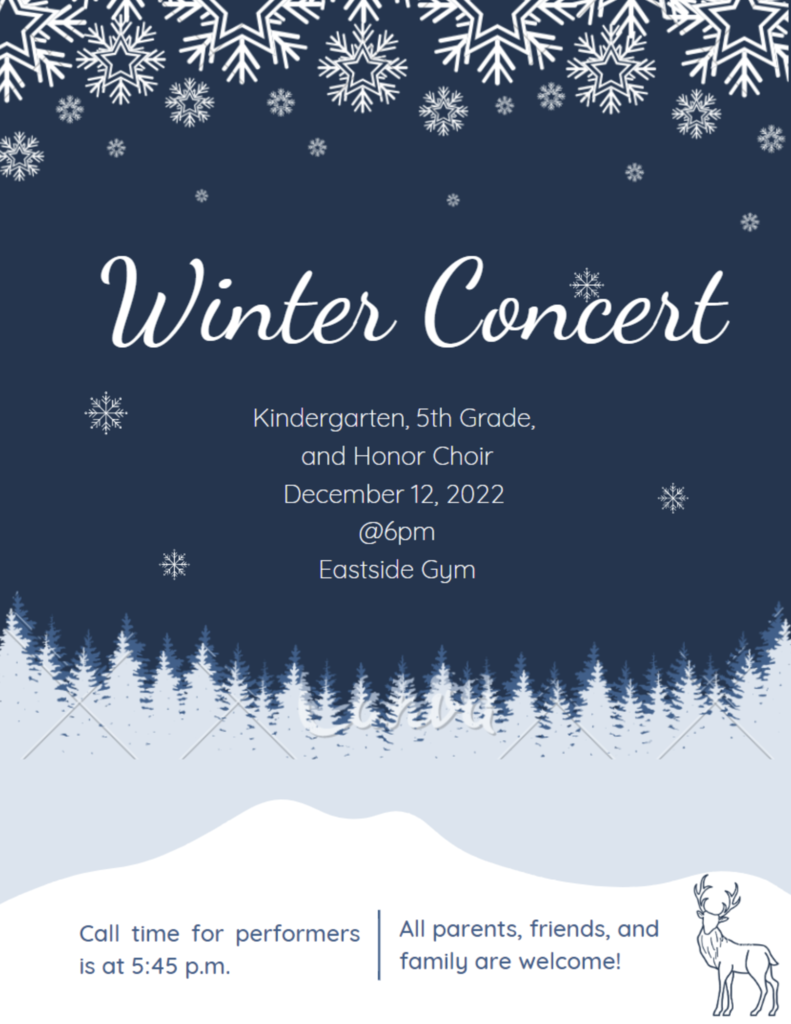 It's a big deal when you are written up for positive reasons. Congratulations to Eastside's recent Preferral recipients! Learn Together, SOAR Together, the Key is Me

Eastside 5th grade teams earned 1st and 2nd place at Challenge of the Books! Lots of reading, practice, and teamwork. Well done!!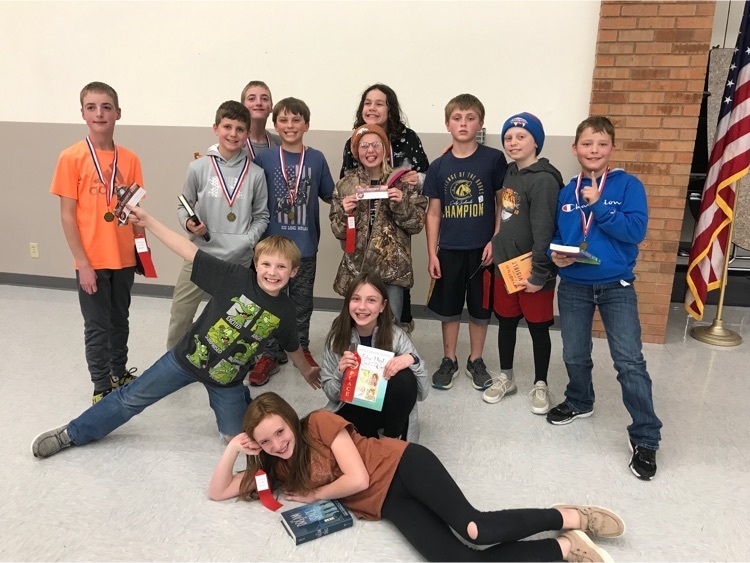 Don't forget to RSVP for Donuts with Grownups this Friday! Simply cut off the RSVP slip and send to school with your child.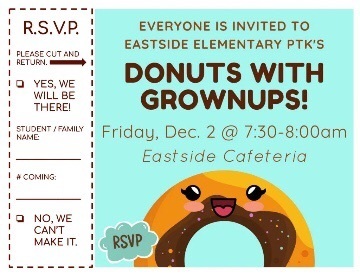 SOAR Assembly this Friday, December 2nd at 12:30! We'll recognize the SOAR and GRIT winners for the month of November. And…we will announce the winners for this year's turkey disguise contest. Here are a few of the outstanding disguises from this year. See you on Friday!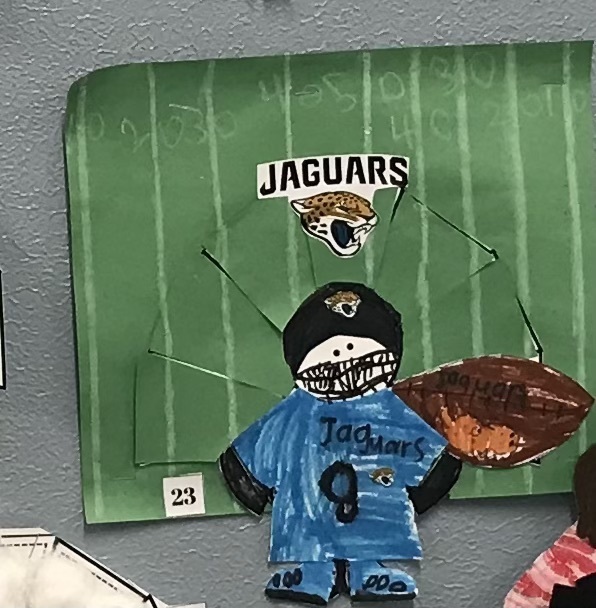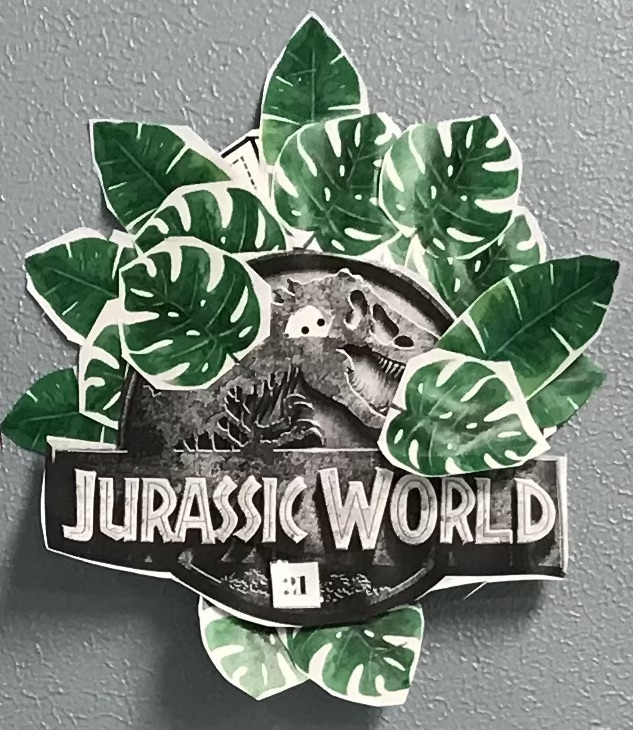 Our next PTK meeting is Thursday, December 1st!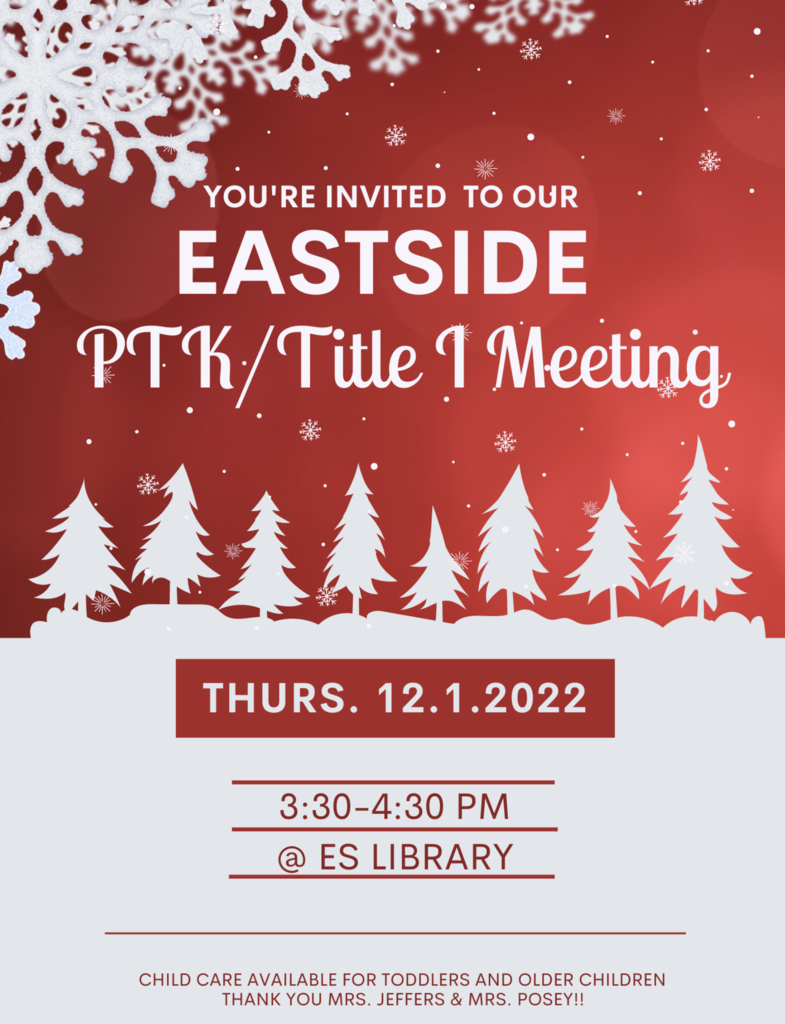 Donuts with grownups will be December 2nd from 7:30-8:00am. Please be sure to send back your RSVP soon!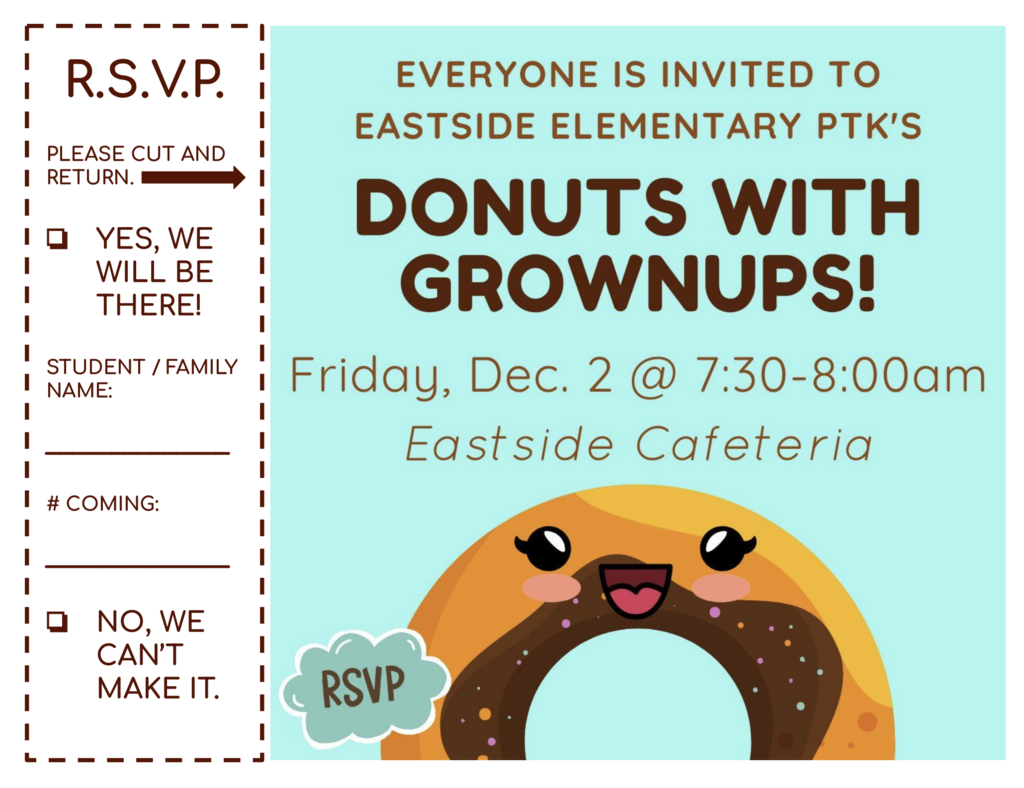 After school game board club is going well!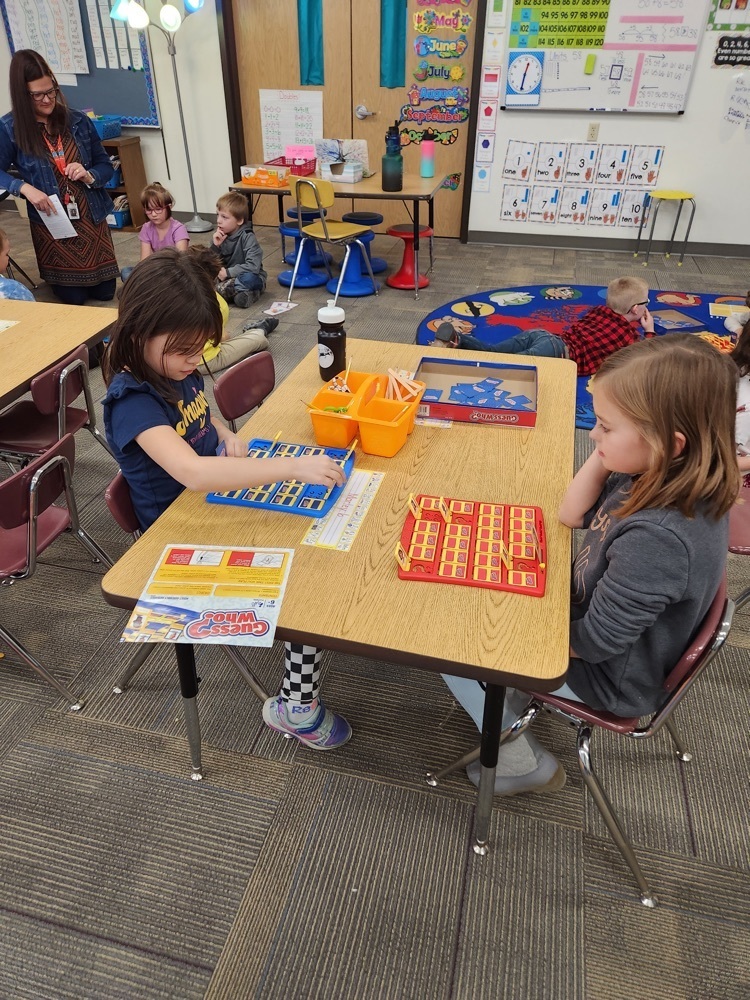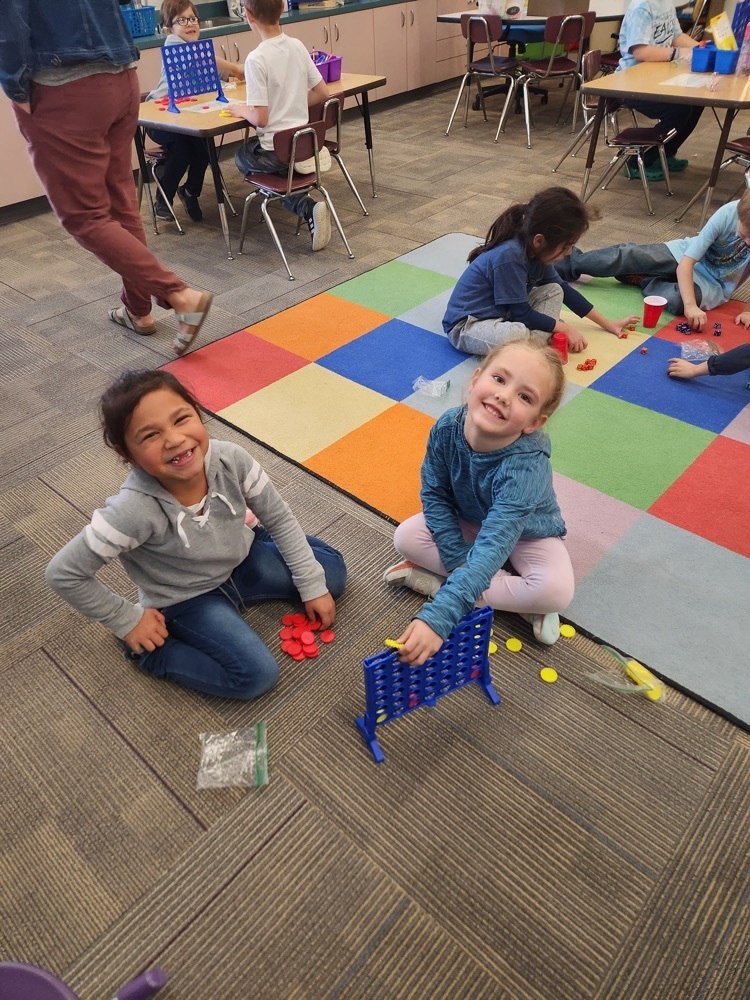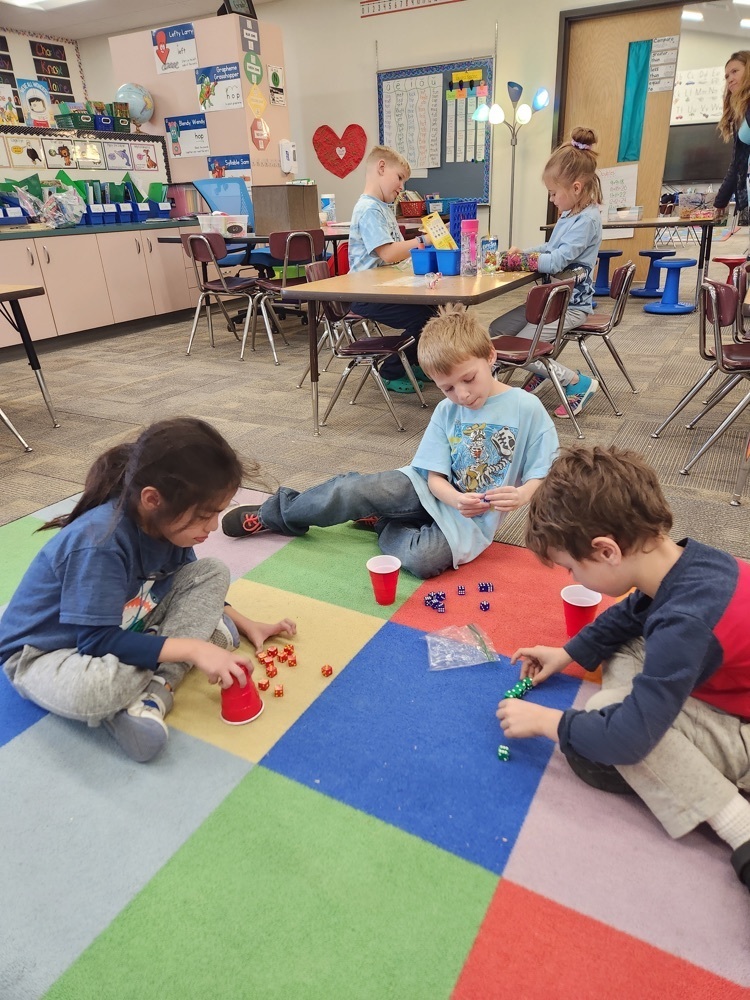 Come out to meet and support our Cody Bronc Football team as they prepare for the state championship this week! Go get 'em Broncs!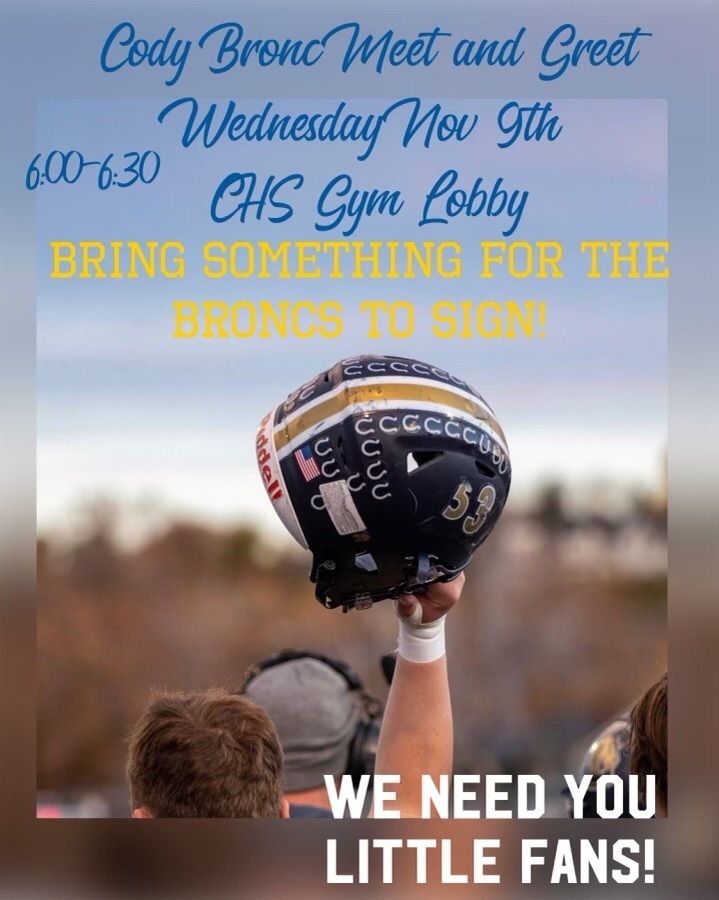 Our Book Fair is this week! Stop by before school, after school, or during Parent Teacher Conferences!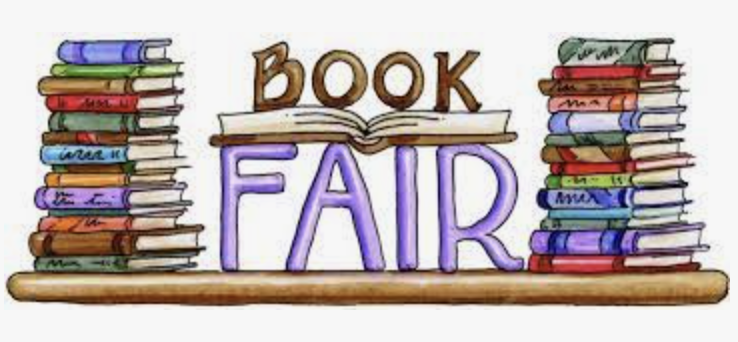 ES Families-it's cooling down out there! Remember to send your children to school with appropriate gear for the weather. Thank you!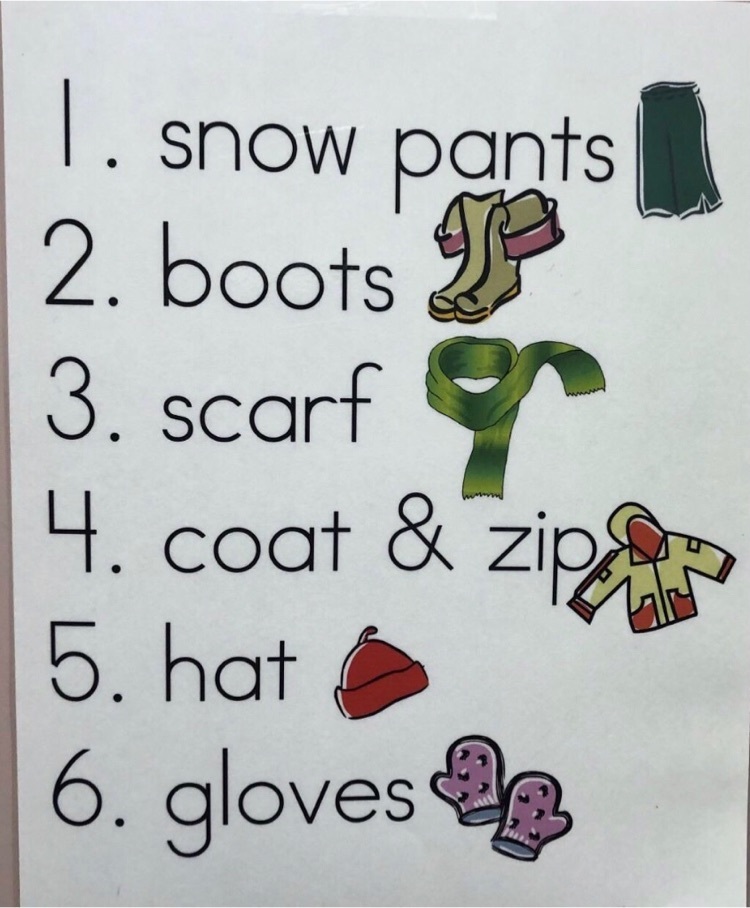 Santa Fly-In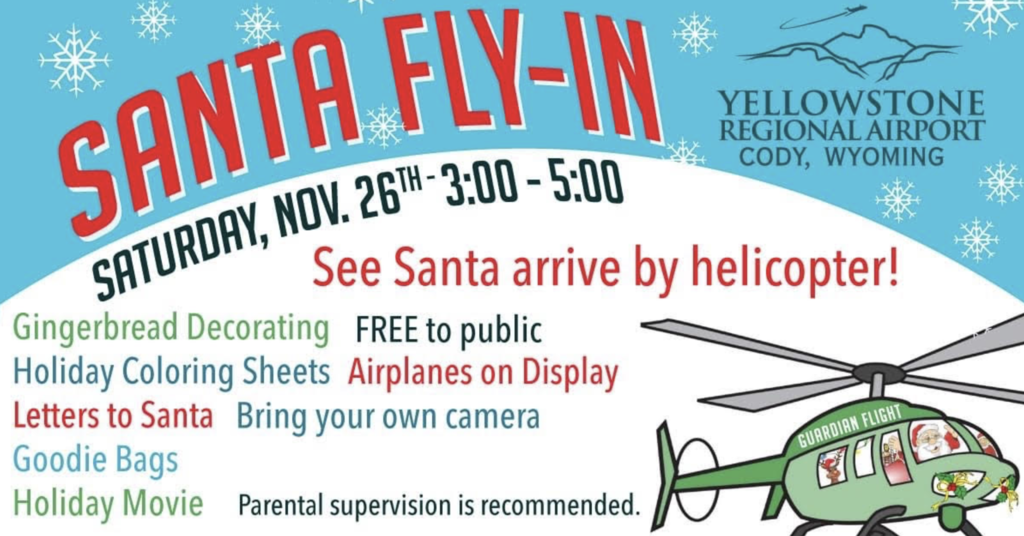 Our PTK meeting is tomorrow, November 3, after school. We would love to see you there!
We are looking for Volunteers during the Book Fair next week. Please call the office if you would like to help!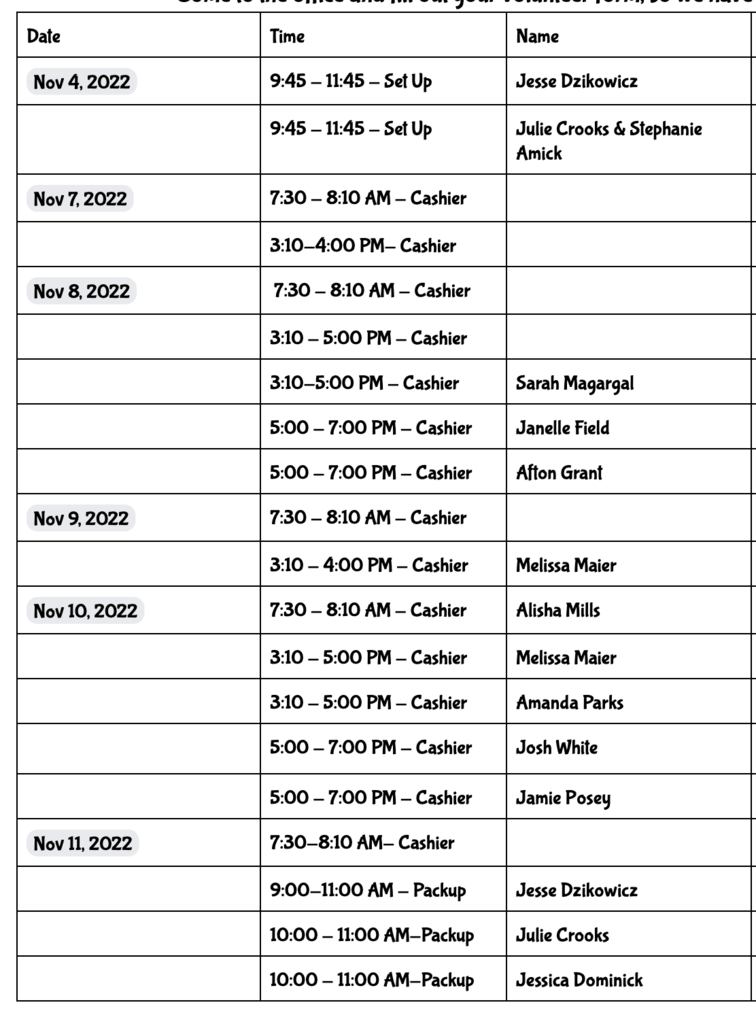 From our Title I Team: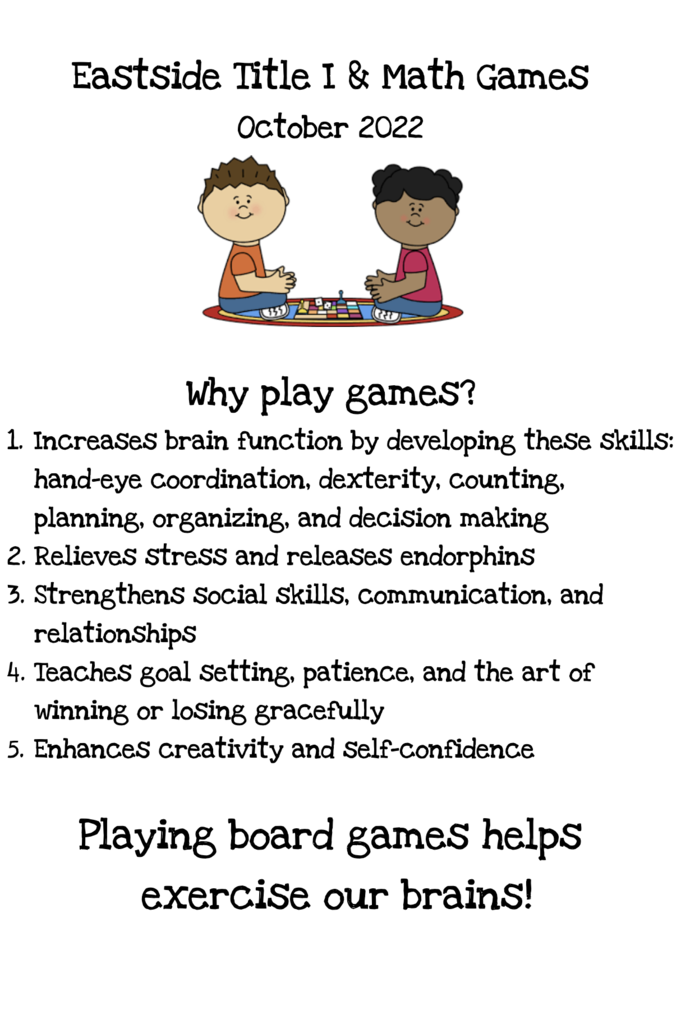 Eastside Families, This year Park 6 will be offering a Parent Information series! There is something for parents of students at all grade levels. Feel free to attend any of the classes that you would find helpful. Some classes require pre-registration in order to provide each participant the needed materials. These include Love and Logic and Early Childhood Love and Logic classes. Contact the hosting school to register or if you have any questions.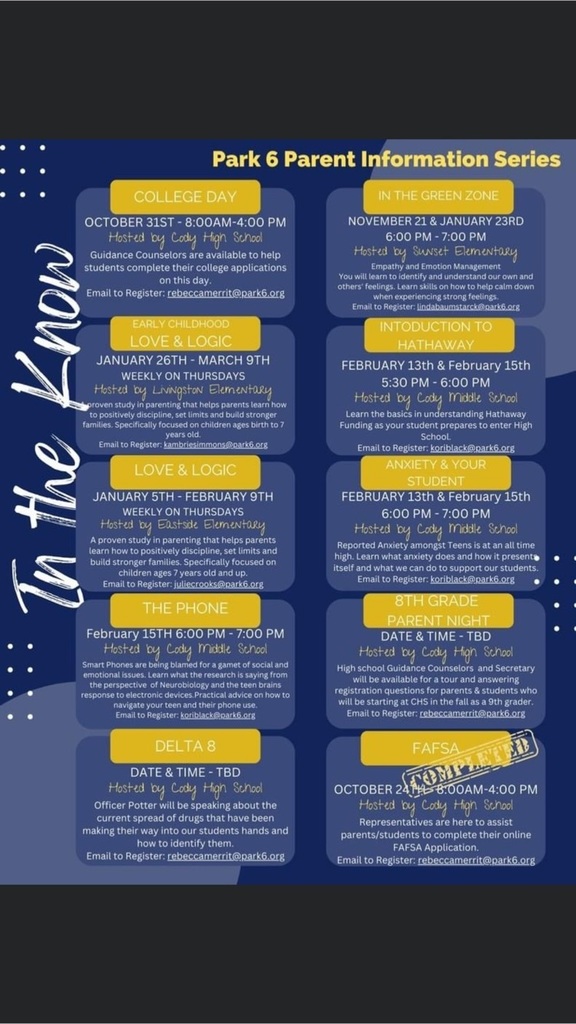 Don't forgot about our Math Night, Tomorrow, October 27th at 5:30.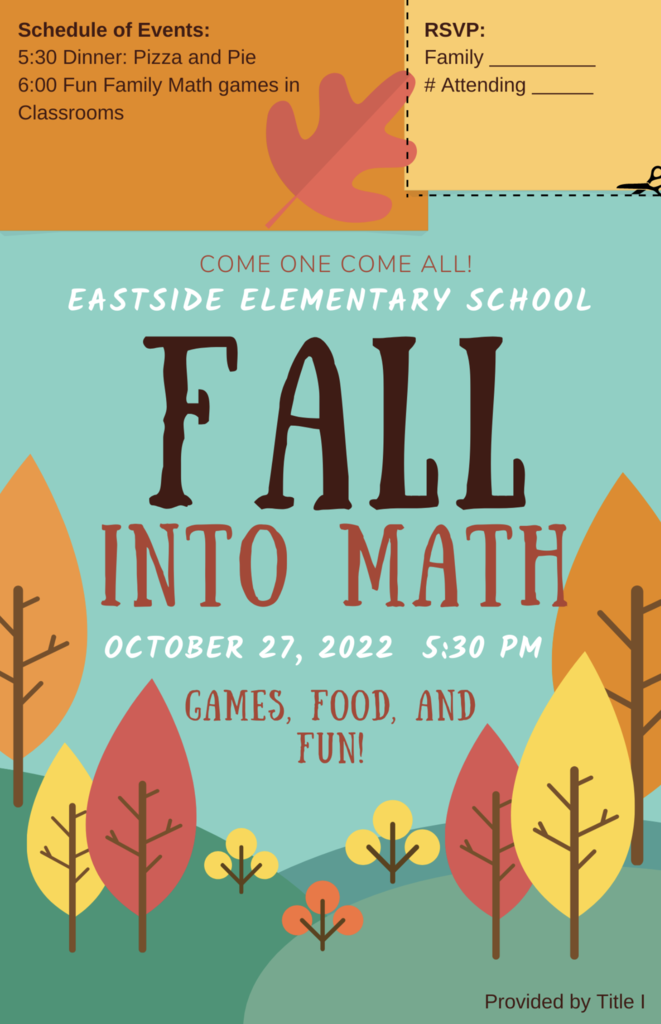 Here is an opportunity for Eastside 1st Graders. Starting November 1st we will have Board Game Club. Please plan on picking up your student at 4:15.
If you'd like to help us collect Box Tops here's how: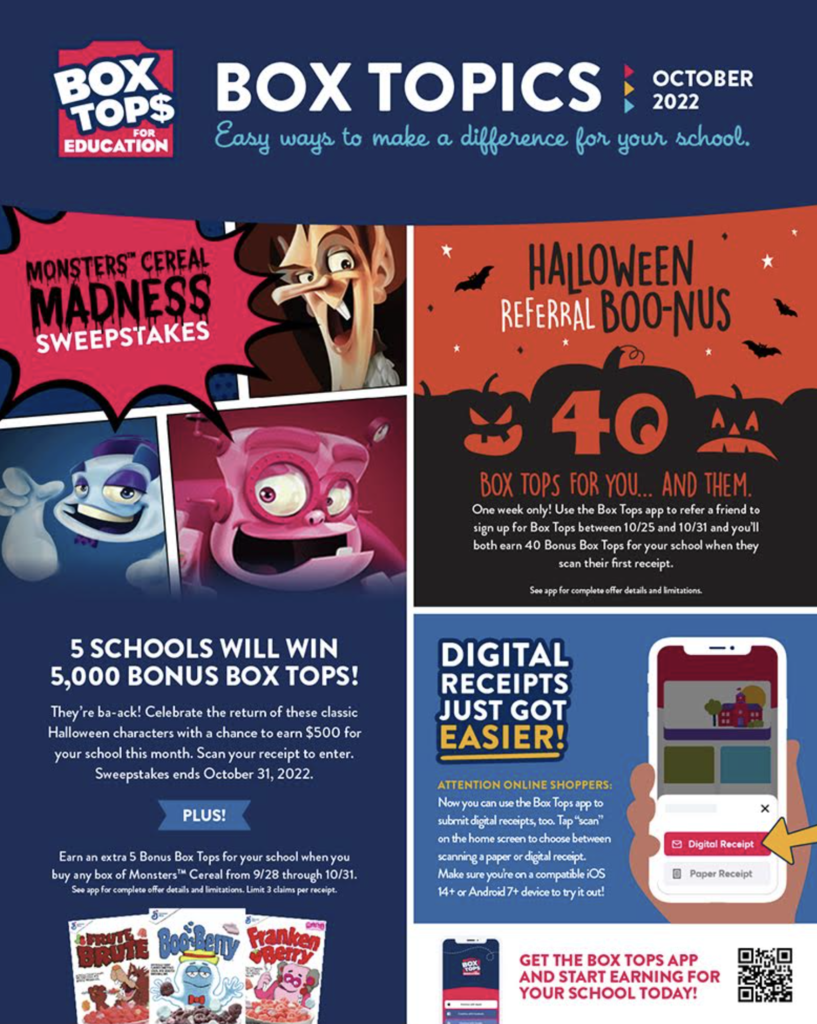 Starting tomorrow we will be doing a Veterans Fundraiser! We will be collecting change to go towards Military Mobility! This will go from October 11th through October 18th.